Unibet poker does not use any type of promo codes for the site's games. Promo codes are not necessary, and potential players can forget them here. Unibet has other more innovative ways to draw in new players to the Unibet poker platform.
Why Are There No Unibet Poker Promo Codes?
Unibet poker online games are so popular that they do not require promo codes. Several of the poker games have other fun-filled features which attract a large clientele. Tournaments are a big hit in the poker games, namely the game Casino Hold'em. Unibet is a very well known site and requires very little promotion. Unibet would much rather provide other benefits and promotions to their client, which have a higher value.
Promo Codes Versus Welcome Bonus Offers
There are several differences between promo codes and welcome bonus offers. The Unibet site chooses to offer welcome bonuses to gain clientele numbers and repetitive play, which then will increase site revenue.
Once a person has joined the site, there is more probability the new player will explore all the other games Unibet has to offer. New players will often tell family and friends about the welcome bonus offers which will also bring many newcomers to the site. For some players, welcome bonuses are easier to use than promo codes, as there is no code to remember; a player just registers on the site and is automatically entitled to the bonus offers.
Promo codes for casinos are often used as part of an affiliate programme.
Unibet Poker Bonus Offers
Unibet offers several bonus promotions, for example:
New players who sign up for Unibet poker are entitled to a couple of exciting welcome offers. When a player signs up for Unibet poker, a deposit bonus and a poker bonus are available. Part of the welcome package includes a designated number of weekly entries into the Poker Freerolls.
Another thrilling offer includes the HexaPro Daily Races cash prizes with a massive jackpot amount available to be won. The HexaPro Daily Races works on an accumulation of points earned; the more games a player plays, the more points will be earned. Points are earned for every game played no matter the outcome. On Sundays, the HexaPro Daily Races cash prizes are boosted. The Unibet Poker Spring Prize Drop is an exciting promotion which lasts seven weeks.
The Spring Prize Drop is a seasonal cash table games giveaway which includes random bonus points, Supernova tickets and HexaPro tickets. The Spring Prize Drop is identified by a parachute icon that appears on a random selection of poker games. The prize payout in the Spring Prize Drop will vary depending on the buy-in amount selected.

Advantages of the Unibet Poker Welcome Bonus
It is easy to see why there is no such this as a Unibet poker promo code.
Unibet poker welcome bonus offers lead to an increase in new members to the site, which in turn generates more revenue. When the site increases in revenue, the ability to create new exciting games and further promotions increases. The Unibet poker welcome bonus offers to encourage players who want to play regularly. The welcome bonus creates the feeling of getting something for free, and people always want something for nothing. There are several different prizes available to be won which may include game tickets, freerolls, bonus points and of course, the be all and end all, cash. The welcome bonus can also encourage players to compete against one another for the highest points earned, the number of times prizes are won, and total value received while participating in the welcome bonuses. Another advantage of a welcome offer is the fact that the offer can encourage players to use the site regularly to achieve the full benefit of the promotion offer.
Advantages of Playing in Unibet Poker Tournaments
Many players have a competitive nature and prefer to play in online poker tournaments. One significant advantage of the ability to play in Unibet poker tournaments is that players can invite family and friends to play in the competitions as well.
Tournaments are more rewarding than a Unibet poker promo code
Tournaments are a lot more fun when playing with people who are familiar with them. Playing in Unibet poker tournaments rewards winning players with higher dollar amounts, as opposed to playing one on one against the dealer.
Types of Unibet Poker Games
Unibet has several different types of online poker to enable players to have a variety of games to play. Some of the poker games are Casino Hold'em, and Caribbean Stud, just to name a couple. The different variations of online games allow players to learn various types of poker. It is much easier to learn a game online as players can sit back and watch at a comfortable pace. There is no urgency to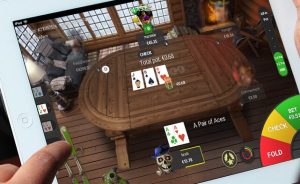 participate in the game as there would be if players were playing in person. It is a much more significant challenge to gauge other players form of play or repetitive habits while playing online poker. When playing poker in person, some players can analyse facial expressions, changes in breathing, and blushing of the skin, for example. While playing Unibet online poker players are virtually looking at the cards dealt, and no physical observations can be made. This can make the game much more challenging.
The Benefits of Playing Unibet Online Live Poker
Players who frequently play Unibet live poker can improve personal playing skills. Players can learn and experience new games due to the variety of poker games available on the Unibet site. There is no pressure involved to make the right decisions while playing online live poker. There are no people to criticise errors which players may make, as could happen while playing in person. All of the benefits of being a Unibet poker player outweigh the need for any Unibet poker promo code. Unibet believes that anything they are going to offer their players has to have some real value to it.